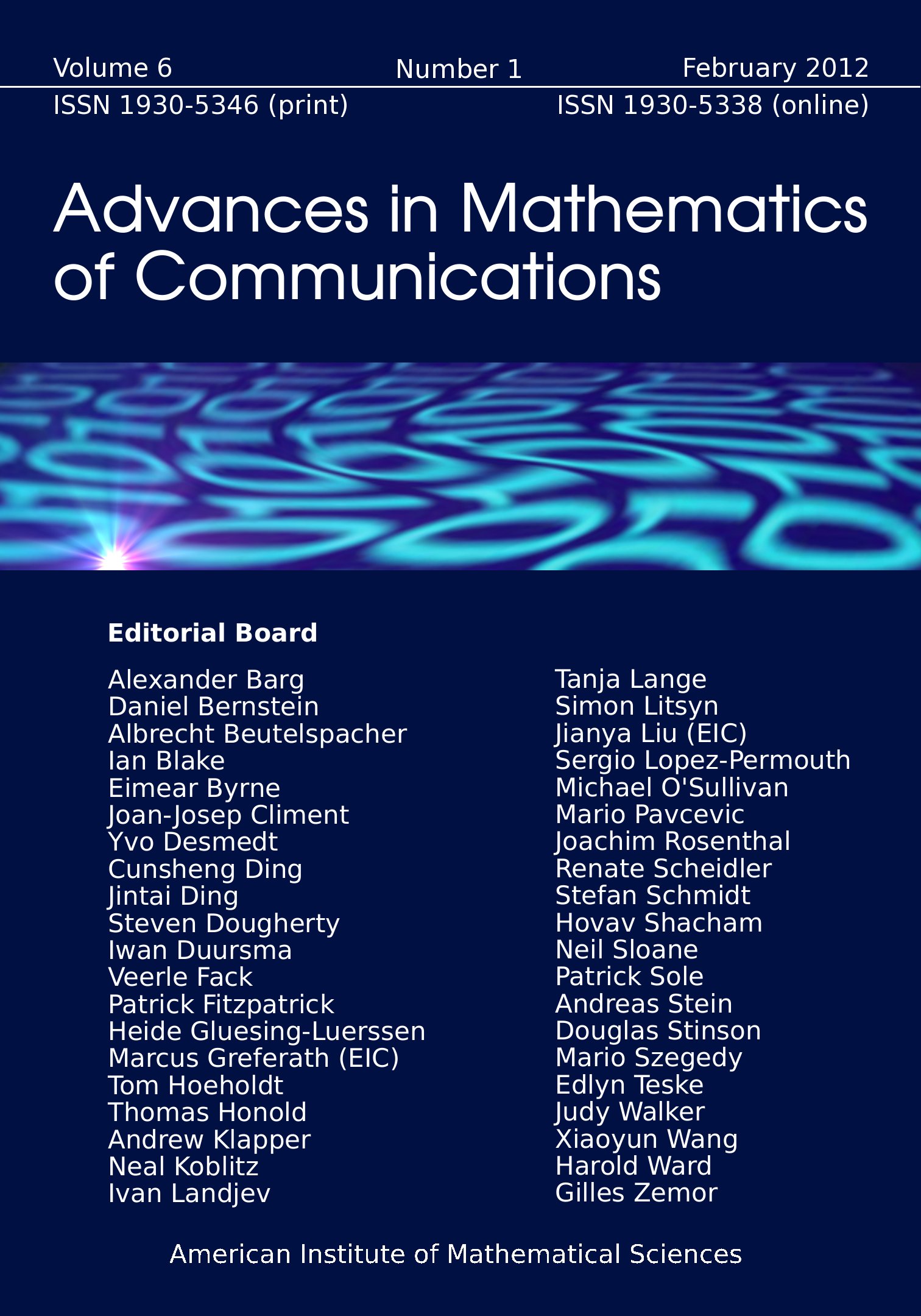 Special issue of Advances in Mathematics of Communications
Guest Editors Francis Castro, Ivelesse Rubio, Min Sha, Andrew Tirkel, Domingo Gómez-Pérez.
Scope
Advances in Mathematics of Communications (AMC) publishes original research papers of the highest quality in all areas of mathematics and computer science which are relevant to applications in communications technology. For this reason, submissions from many areas of mathematics are invited, provided these show a high level of originality, new techniques, an innovative approach, novel methodologies, or otherwise a high level of depth and sophistication. Any work that does not conform to these standards will be rejected.
Areas covered include coding theory, cryptology, combinatorics, finite geometry, algebra and number theory, but are not restricted to these. This journal also aims to cover the algorithmic and computational aspects of these disciplines. Hence, all mathematics and computer science contributions of appropriate depth and relevance to the above mentioned applications in communications technology are welcome.